Olivia Wilde Revealing Bikini Video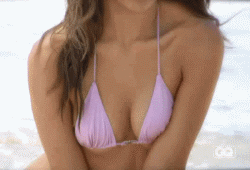 ---

Actress and she-devil Olivia Wilde wears a revealing bikini in the repulsive video above.


Clearly Olivia Wilde is at the beach trying to bewitch sailors with her sinful feminine wares, so that they will wreck their ships upon the rocks.


Olivia will then devour the sailors' flesh while trapping their souls in her cold lifeless eyes for all eternity…… I mean could she be more obvious?

---