Megan Fox See Thru To Nude Boobs Video Released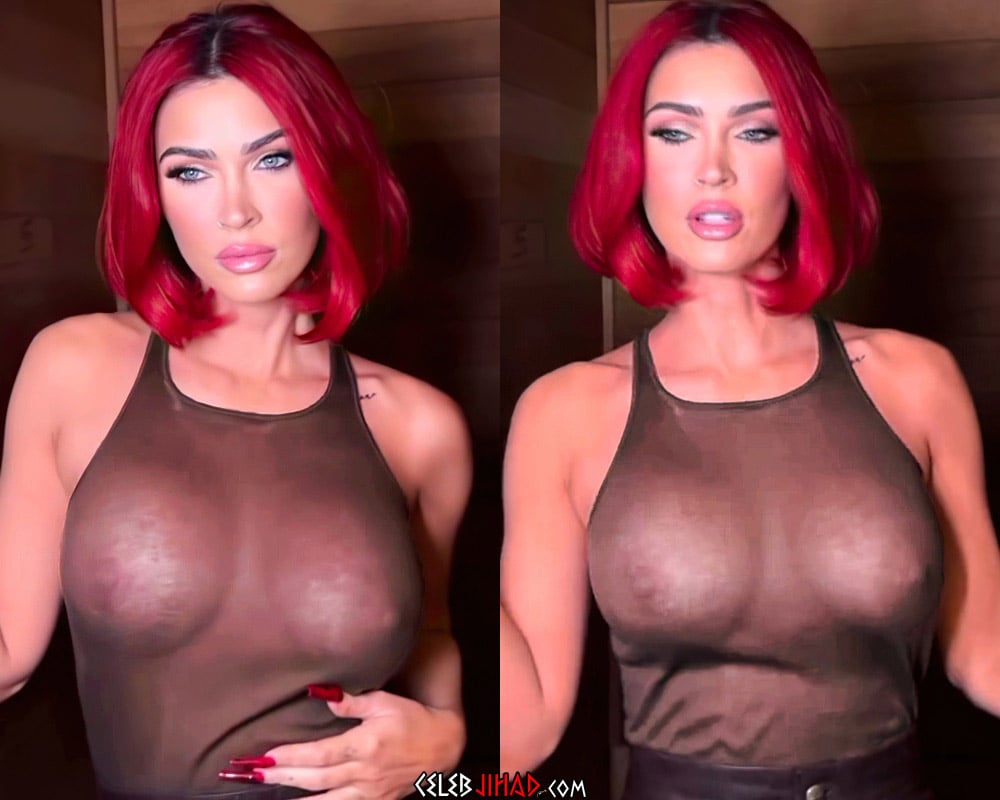 ---

Actress Megan Fox shows off her nude big boobs while braless in a completely see through shirt in the video clip below from her Instagram.


Anyone who has been paying attention to Megan over the past few years certainly didn't need more evidence that the once famously prudish (by infidel standards) star had completely gone off the depravity deep end, as she senses her career is on its very last legs.





Yes, clearly it won't be long now until Megan hits rock bottom and starts whoring her grossly misshapen oversized sex organs on OnlyFans like a common gutter skank.





Of course this path was always inevitable for Megan, for her only true talent was her sex appeal… And once that fleeting moment in time ended (sometime shortly after "Transformers") Megan became lost, and like all worthless old Jezebels she now futilely tries to recapture the validation and adoration she once received with ever more debauched antics.

---